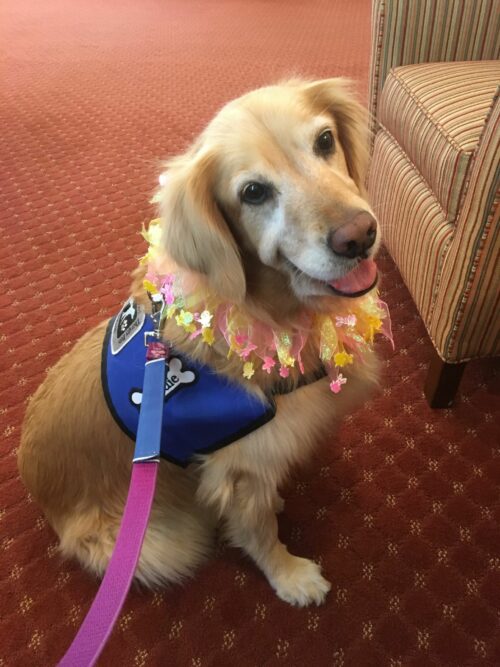 Our Approach
We hand select pets who are inherently born to do therapy work.  They possess very kind and gentle souls.  They are intuitive and able to determine who needs their gentle touch or who needs them to just lie still to be petted.  They know what to do to provide comfort and they enjoy every minute of it.
Our Mission
Providing training, prep, and education for dog and handler teams that may be good candidates for therapy dog work.
Sharing our trained therapy companions with those in need in the community.
Meet the Team
"Stephanie carefully observes and gives positive reinforcement to both pooch and pet parent. She's patient and, most important, realistic. Her guidance is designed for what is best for the animal, understanding that all dogs are different. From group classes to one-on-one training, Bennett is as good as it gets, no matter what the breed or temperament."
— HOUSTON PRESS, NAMED STEPHANIE BEST DOG TRAINER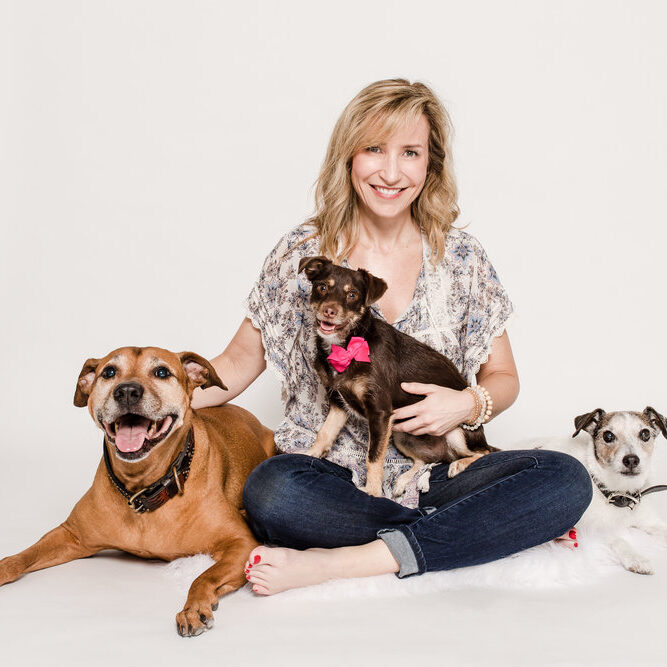 Stephanie Bennett
Stephanie Bennett, CPDT-KSA, is considered one of Houston's top dog trainers and behavioral experts, as well as one of the city's most innovative dog education and enrichment entrepreneurs, helping to create balance between mind, body, and spirit.
Stephanie is recognized as Houston's original puppy expert and is the founder of the city's first all-encompassing, puppy-focused training programs. Her unique and effective puppy programs were developed under the guidance of her mentor, Dr. Ian Dunbar, who revolutionized dog training when he designed the world's very first off-leash puppy class.Stephanie has made it her mission to educate new puppy owners and local veterinarians on the importance of early puppy training and socialization.
Stephanie is passionate about her education and has had the pleasure and distinction of working and studying with some of the world's best dog trainers, including the great Dr. Ian Dunbar, who continues to be her valuable mentor today.
Over the years, Stephanie served as the Director of Training at LA Dogworks in Los Angeles, started her own company, Get Along Little Doggie, and co-founded Peace Love and Dogs in Houston.
In 2017, she had a vision of a new Canine and Training Enrichment Center. She decided to build and develop something fresh and innovative —what she considers to be the next stage in the evolution of dog education and enrichment—Believe in Dog Training.
As a result of her comprehensive education and hands-on experience, Stephanie has expertise not only in dog & puppy training, but also a wide variety of solutions to dog behavior problems, especially fear and leash reactivity. Because each dog is unique, Stephanie works with her clients to create a custom training program addressing the individual dog's needs while meeting the goals of their human companions.
With over a decade of experience, she has helped thousands of dog owners develop better relationships with their pets. Stephanie regularly contributes her expertise to TV news segments, Houston Pet Talk magazine, and she is the official trainer of Houston's Channel 2 station dog, TV Tex!
We would greatly appreciate your support
If you are interested in making a one time or recurring donation please click the Donate button.