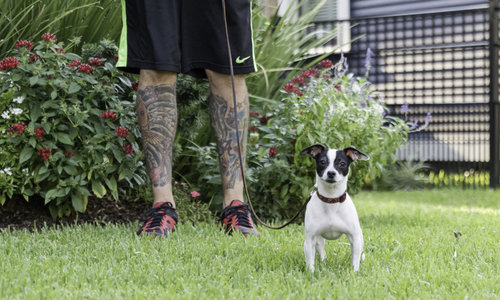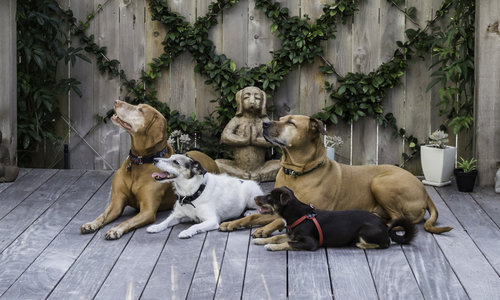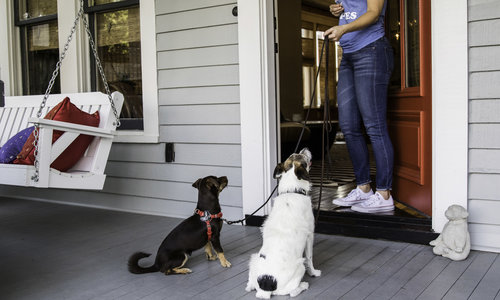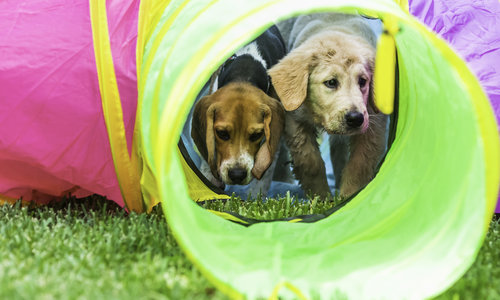 What makes a good therapy dog
As Patricia McConnell says, "Not all people would make a good therapist; not all dogs make a good therapy dog." It is vital to carefully consider whether your dog would make a good therapy dog. In the first place, it is important to emphasize that the dog is only one part of the team. The handler is often more important than the animal in setting the team up for success!
Here are some general things to look for in an animal who might enjoy this work.
LOVES interacting with strangers. I'm not talking about an animal that is "OK" around or tolerates strangers, but one who seeks out the company of people, perhaps over others of his own species. A therapy dog is genuinely relaxed, confident, and comfortable being touched, handled, cuddled, snuggled, and/or smooshed by strangers (not just family). In other words, a happy therapy animal is forgiving of people who do things that are rude in dog language.
Develops a social and emotional relationship with strangers. In other words, a happy therapy animal interacts with strangers in a manner that helps clients feel like the animal really wants to be with them.
Is very accepting of and at ease around people acting differently than people do at home. People who are ill, for example, act differently than people who are feeling well. An dog who is worried about a person acting differently than what he considers "normal" will not be happy working in animal-assisted interactions.
Is confident in an environment that is different from home. Visiting environments (healthcare settings, prisons, schools, etc.) contain dynamics that are quite different from home in sounds, sights, smells, energy level, and activity level. A happy therapy animal is confident and feels at home in a variety of environments.
Has exceptional self-control and focus. Visiting environments are full of distractions. A happy therapy animal is physically calm and content in the midst of both exciting and possibly anxiety-producing distractions. In addition, a therapy dog is able to ignore those distractions and focus on the client.
Is psychologically sound and mature. It can be challenging to visit people who are physically or mentally ill, incarcerated, in school classrooms, etc. Just like you can feel tired after a day's work, a therapy animal can feel tired after interacting with strangers. Some animals have a tendency to bring the woes of others home with them. Others let clients' woes roll off their backs. A happy therapy animal leaves work at work.
Is physically and emotionally healthy and mature. Adult animals are better able to deal with the challenges of AAI better than baby animals. Some people are overly eager to get their puppies involved in AAI work, yet puppies deserve to have a puppy-hood before they begin working.
Training
All training takes place at Believe in DOG Training's Canine Training and Enrichment Center in the Houston Heights.
or call 713-364-4439.
This series is made up of 3, one-hour classes and is designed specifically for dogs that have already passed the Canine Good Citizen Test and are interested in joining our certified therapy dog group, Believe in DOG Therapy. We will focus on exposing the dogs to different kinds of equipment, people, and situations (including a field trip). We will also attempt to re-create scenarios that are typical of some of our therapy visits and learn a couple of crowd pleasing tricks!
Therapy Prep Classes:
TBD
Prerequisites:
Must have completed at least one of the following classes or packages with Believe in DOG Training:
Puppy Class Part 2, Intermediate Obedience, AKC Canine Good Citizen (CGC), or Private Lesson Package of 3
The price is $40 per class, or $110 for all 3.
If your dog is under a year old, the prep classes are required. If your dog is over a year old, they are highly recommended.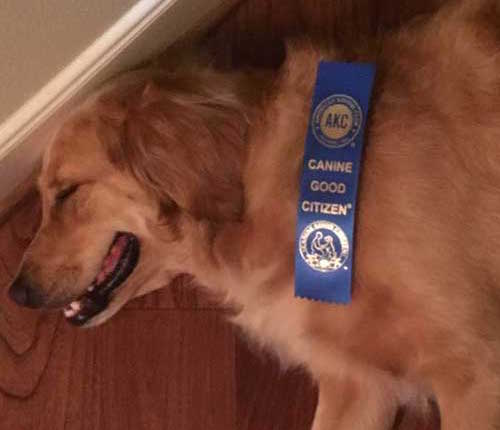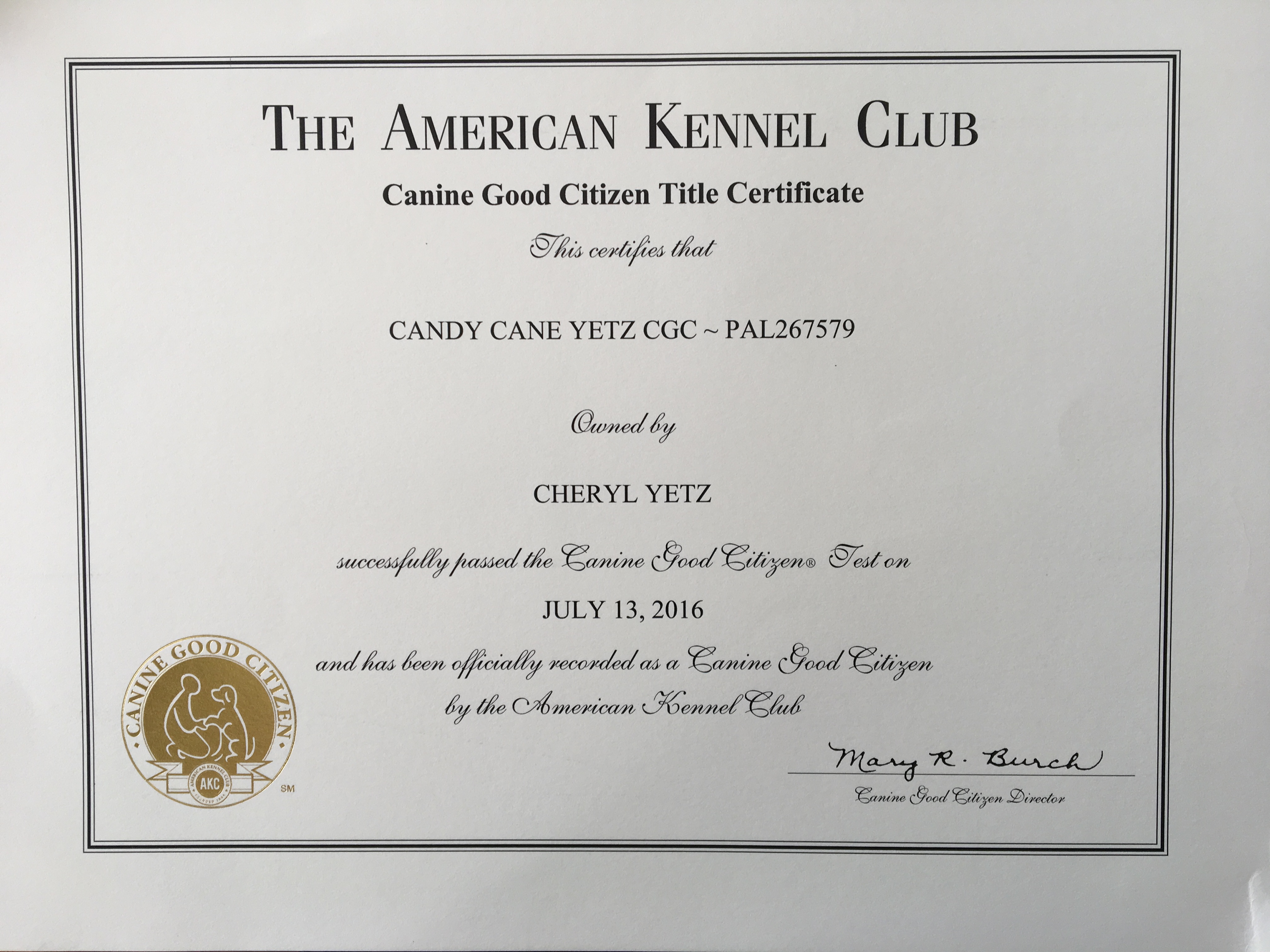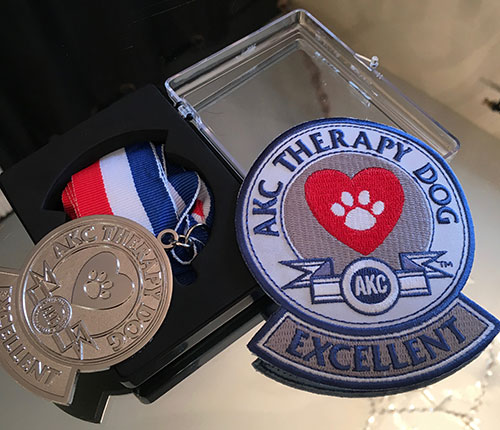 Canine Good Citizen Class (CGC):
TBD
5 Consecutive Saturdays @ 3:45
CGC Test:
TBD
Details:
The course fee is $240, which includes the testing fee.
The fee for taking the test only is $30
The AKC's Canine Good Citizen® (CGC) Program was started in 1989 and it is designed to reward dogs who have good manners at home and in the community. The Canine Good Citizen Program is a two-part program that stresses responsible pet ownership for owners and basic good manners for dogs. All dogs who pass the 10-step CGC test may receive a certificate from the American Kennel Club.
During this course, we will focus on practicing and refining the 10 CGC test items.
Certification
The following 10 basic items make up the CGC test and will be practiced during our classes:
Greets a friendly stranger
Sits politely for petting
Welcomes being groomed, brushed; allows paws, tail and ears to be handled
Walks as directed on a loose leash
Moves politely through a crowd
Sits, lies down, and stays in place on command
Comes when called
Behaves politely around other dogs
Reacts with confidence to distractions
Can be left with a trusted person (3 minutes)