Believe in Dog Therapy has suspended all visits due to COVID 19.
We will be in touch with all members when visits resume.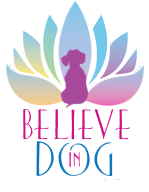 Believe in Dog Therapy Calendar
Integrate this Calendar with your Personal Calendar
THINGS YOU NEED TO KNOW
Now that you are an official member of Believe in DOG Therapy, there are a few things you need to know before going on your first therapy visit.
---

Things to do before a visit:
Make sure your dog has had a bath within 48 hours of a therapy visit.
Brush their coat to remove any lose hair.
Make sure your dog's nails are trimmed, smooth and clean.
Do not apply any flea spray to topical flea product prior to a therapy visit.
---
Prior to arrival:
Check the monthly calendar and any email notifications to make sure the therapy visit you plan to attend
is still being held. Email Believe in DOG Therapy to let them know will be attending the visit so they can give a head count to the facility prior to the visit. Know where to park and meet up with the other therapy dog owners.
Arrive a few minutes prior to the therapy visit to allow your dog time to use the bathroom prior to
entering the facility. Pick up any waste left by your dog.
Dress comfortably as you may be asked to sit on the floor with your dog during the visit.
Bring the following items in a backpack with you to the visit:

Poop Bags (If you have to pick up after your dog, please do not leave the used poop bag
in a trash can inside the visit site.)
Odor Neutralizer (Nature's Miracle) & paper towels to clean up a mess that might occur
inside the facility.
Extra Leash – some of the clients may want to walk your dog and they will use the 2nd
leash as you hold onto the main leash to help guide your dog during the visit.
 Brush – some clients may want to brush your dog as a form of therapy
Water & Water Bowl in case your dog gets thirsty. (It's a good idea to offer water to
your dog before getting back in the car and leaving the visit site.)
ID & your dog's shot records in case you are asked to show them at the front desk to
gain access.
---
During the visits:
CONFIDENTIALITY – We must follow all HIPAA laws during a therapy visit.
NO PICTURES – no photos are allowed of the clients, patients, students, etc.…during a visit.
Be conscious of a sign on patient's doors such as "Isolation" or "Oxygen in Use" and do not enter.
Therapy dog owners are not to administer care to clients, patient, students, etc.… during a visit. If
someone is asked to render aid, please locate a staff member and advise that a client is in need of aid.
Before approaching a client, patient, student, etc.…ask if they would like a visit from your dog. If they
respond positively, follow your instinct and start a conversation. If they respond negatively, excuse
yourself from their room. (Never force your dog to interact with a client, patient, or student.)
Pay careful attention to your dog during visits. If you think your dog is showing signs of stress, thirst, or
has to go to the bathroom, excuse yourself and take a short break.
And most importantly….Have Fun!!!